Reputation Management Overview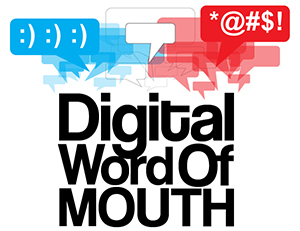 R eferrals have always been the number one way to generate new sales while also driving the most profitable business transactions. This fact will never change but what has changed is where your customers are getting referrals today.

Online review sites, such as Google, Yelp, Dealerrater and Cars.com amongst many others, are the number one influencers with consumers when it comes to their confidence in doing business with your dealership. As a result of this shift in the referral model, dealers must establish and maintain a very positive presence on these sites and be proactive in taking control of their "Digital Word of Mouth".

eXtéresAUTO has been the leading provider of reputation management to automotive dealers since 2009, consistently driving high star ratings and monthly review volume to the review sites giving our dealers an advantage in the digital space. Whether you are looking for a front end solution to get your customers writing positive online reviews or a more complete reputation management solution, eXtéresAUTO can provide the best solution to fit your needs and budget.
---
Our Dealers Average Star Ratings
Google+ Star Average (4.7)
Dealerrater Star Average (4.8)
Cars.com Star Average (4.7)
Mobile Review App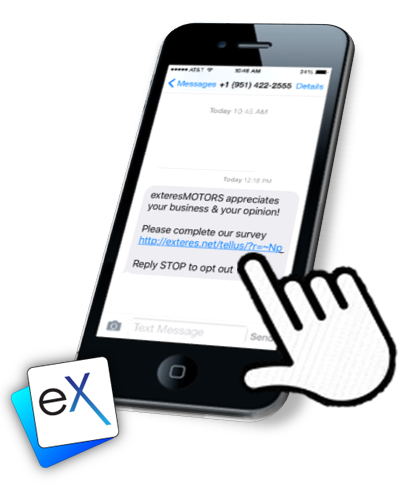 Go mobile and watch your review volume increase literally overnight.

Today's consumers are engaging via text messaging like never before and in many if not most cases, prefer to communicate via text as opposed to the more traditional telephone or email. Using eXtéres Mobile Review App with Text Compliance Authorization Technology (patent pending) to engage your customers is a simple and easy way for your staff to ask their customers for a positive review.

Most importlantly, the eXtéres Mobile Review App is the only mobile app that offers our exclusive express written consent with e-Signature and permanent record PDF document protection for dealers ensuring bullet proof TCPA compliance.
HIGHLIGHTS:
Increases Online Reviews
Literally Takes Seconds and Employees Love It
Bullet Proof TCPA Compliance for Dealers
VIP Customer Program App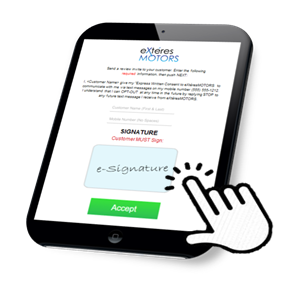 Customize your own Dealership VIP Customer Program App with text based Review Request functionality and eXtéres exclusive TCPA Compliance Technology built right in.

For dealers who want to take their customer experience and review request process to the next level.

Make use of the time while your customer is waiting to go into F&I to review your VIP Customer Program on a tablet with this customized app.

You can flip through the screens of your VIP program, sharing with your customer why they have chosen the right dealership for their vehicle purchase and when reaching the last screen of the program easily transition to securing their e-Signature express written consent and then sending the review request text right to their mobile phone. This tool not only promotes your existing VIP Customer Program but engages with your customers in an effective way to initiate the review request process.

(This App is completely customized to your existing VIP Customer Program requirements)
Effective Surveys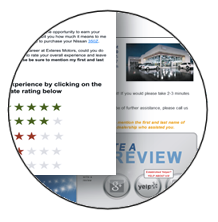 Get your customers writing reviews where you need them the most. Whether you use the exclusive eXtéres algorithm to determine where your customers go and write reviews or whether you use our override features to focus on specific review sites or initiatives, our comprehensive technology platform gives you all the options you need.

eXtéres surveys engage your customers in ways that truly drive an exceptional positive review result all while facilitating a successful negative feedback capture rate. Imagine a program that gets your happy customers writing positive, glowing reviews while getting you out in front of customers that had a less than positive experience giving you an opportunity to 'make it right' before they vent online.

The eXtéres surveys and our program in general makes it easy to deliver better service to your customers day in and day out.
BackOffice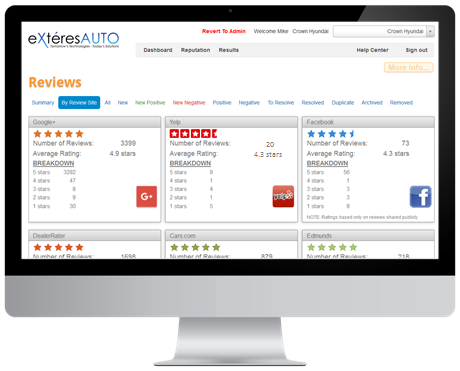 Data at your fingertips. Keep your finger on the pulse of the online reputation and consumer sentiment of all your dealership locations in one centralized application with the eXtéres BackOffice.

Whether your team is working all aspects of your review management operations or you are taking advantage of eXtéres Platinum Program Support, the BackOffice is the backbone of the review management platform with features such as:
Review Management Dashboards
Review Sorting
Review Responding
Customer Satisfaction Analysis
Employee Engagement Reports
Daily, Weekly and Monthly Report Options
Event Alerts Including Negative Review Intercepts and so Much More...
The eXtéres BackOffice is the most comprehensive software application available today that gives you complete control of all things related to an efficient positive review growth and management strategy.
Turnkey Support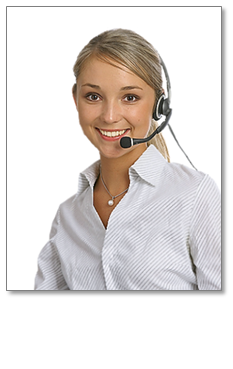 Focus on what you do best "Selling and Servicing Cars" and let our Award Winning team do the heavy lifting.

Let's face it, there is only so much time in the day and we can help keep your staff focused on what they do best by providing the day to day human resource support to pro-actively manage your reputation management tasks and program.

When asked what makes eXtéres different from all the available options in the space, our clients say it's absolutely the reliable daily managed support as their reputation management vendor partner. Our team is super responsive to your daily needs, you have direct access to your eXtéres team (no ticket system), it's like we are right in an office at your dealership.

With eXtéres Platinum Support, you not only get the best technology driving your reputation initiatives but you get the best human support in the business period.
TCPA Compliance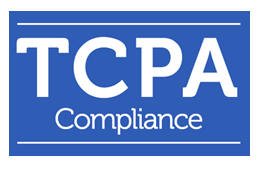 "TCPA risk is radically minimized with the eXtéres digital signature consent solution.

With the consent secured directly from the consumer's digital signature on an actual agreement, the consumer is provided unprecedented campaign clarity, while the Dealer has the assurance of a signed digital file to archive"

John Styers
Founding Member of the Mobile Marketing Association

Contributing Author of CTIA/MMA Consumer Best Practices
When it comes to the subject of text messaging and TCPA Compliance, there are literally hundreds of opinions and even more information online about the various FCC rulings and declarations, as well as, much legal advice on this topic.

To say the least, there is certainly a lot of room for interpretation which tends to be more of a bad thing than good (at least from a legal liability perspective).

Consider...
Do your current text messages constitute advertisements, telemarketing, purely informational or dual purpose calls?
Consider what are black and white lines versus grey lines and what is your tolerance level to legal exposure and financial risk?
Is it adequate enough to think that you will just fly under the radar?
The FCC has defined what amounts to "prior express written consent" effective October 16, 2013, as...

an agreement, in writing, bearing the signature of the person called that clearly authorizes the seller to deliver or cause to be delivered to the person called advertisements or telemarketing messages using an automated telephone dialing system or an artificial or prerecorded voice, and the telephone number to which the signatory authorizes such advertisements or telemarketing messages to be delivered.

[t]he written agreement shall include a clear and conspicuous disclosure informing the person signing that:
By executing the agreement, such person authorizes the seller to deliver or cause to be delivered to the signatory telemarketing calls using an automatic telephone dialing system or an artificial or prerecorded voice; and
The person is not required to sign the agreement (directly or indirectly), or agree to enter into such an agreement as a condition of purchasing any property, goods or services.
Finally, the definition notes that "the term 'signature' shall include an electronic or digital form of signature, to the extent that such form of signature is recognized as a valid signature under applicable federal law or state contract law."

Purely informational calls (or text messages) will not be subject to this "prior express written consent" requirement; however, they are subject to "prior express consent". Where is the line? Consider perhaps who benefits the most from the communication, the sender or the recipient, this might serve as a good litmus test as to how one's texting practices might be interpreted when put to the legal test.